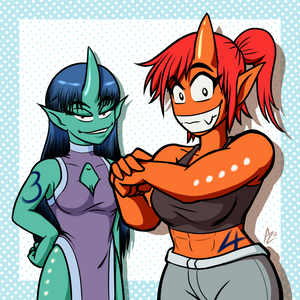 Your new personal trainers can get a little rough, but they'll help you get the body you truly want—and that's not a stretch!
I drew these oni girls while recovering from major surgery, between sessions of daily physical therapy. Getting better is a long road; sometimes an inspiring one. <3

This is a 12"x12" art print on matte card stock.